Hello traders, today we will talk about currency pair, in which we see it forming and finishing an interesting pattern called a wedge, a.k.a ending diagonal. Looking at the daily EUR/JPY chart, we see an overlapped bullish structure.
Bulls are not so strong anymore, which usually signals that the pair is running out of steam, and the upside can be limited.
From the Elliott wave perspective, we are tracking the final wave (C) of 5 of C that can stop around 150 levels, but keep in mind that the target/top is in place only if we see a strong reversal below the lower wedge line and 137 level.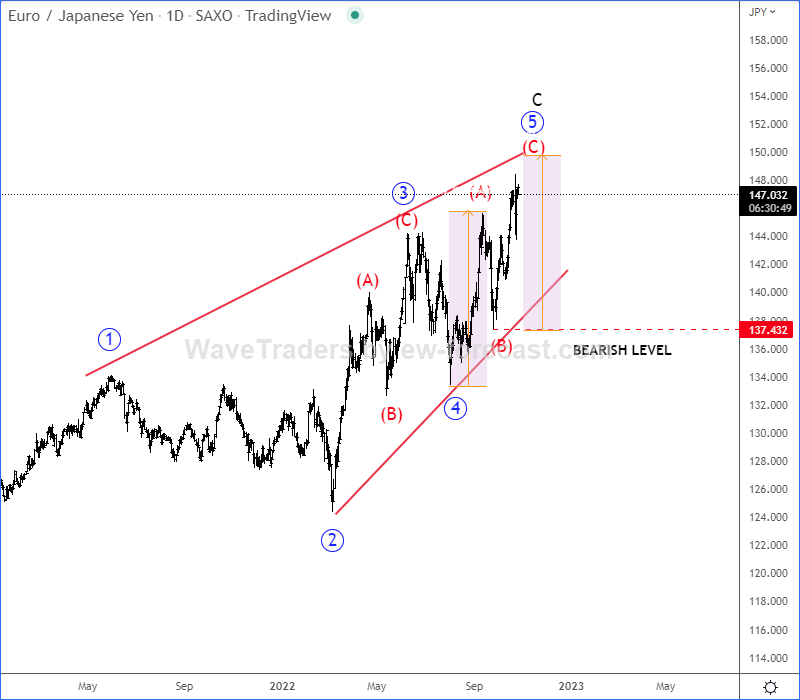 Looking at the 4-hour EURJPY chart, we can see another lower-degree wedge formation within that final wave (C) of 5. And as you can see, the final subwave five is still missing, pushing the price into the 150 areas before it finds the top.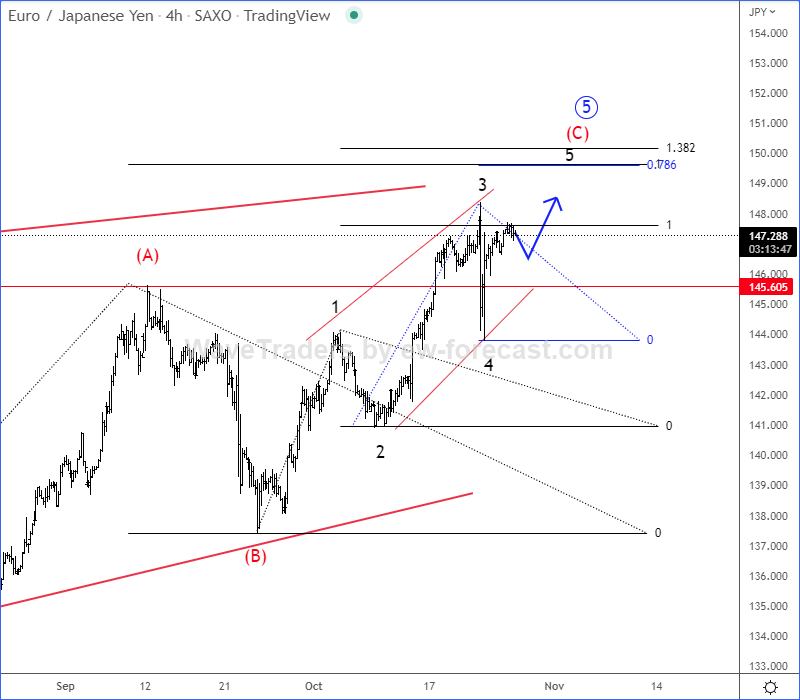 If we are on the right path, then EUR/JPY may show up soon, so be aware of limited gains and watch out for a reversal down at the end of 2022 or the beginning of 2023.


Originally Published Here -Source link