is drifting, with a very light economic calendar. There were no UK releases and the only important release out of the US was , which rose from 202 thousand to 229 thousand (210 exp.). Investors didn't pay much attention to the release, ahead of the US inflation report today.
US inflation keenly anticipated
Headline is expected to remain unchanged at 8.3%, while is forecast to fall to 5.9%, down from 6.2%. As has been the case with recent US inflation reports, the markets will be anxiously waiting for the Federal Reserve's reaction. The Fed is in the midst of an aggressive rate-tightening campaign, and if inflation shows a drop in today's report, I wouldn't be surprised to see headlines trumpeting the arrival of an inflation peak, although such a sweeping conclusion after just one release is certainly premature.
The has been in choppy waters for much of the week, and the huge anticipation ahead of the inflation report could shake up the currency and make for a busy end to the week. The CPI release should result in a binary outcome – if inflation outperforms, it will put pressure on the Fed to tighten even further, which is bullish for the US dollar. Conversely, a weaker than expected reading will ease pressure on the Fed and the US dollar could lose ground.
The OECD had some grim news about global growth earlier this week, with a particularly pessimistic forecast for the UK. Global growth is expected to fall to 3 per cent, down from 4.5% in the December projection. The OECD said that the war in Ukraine and Covid lockdowns across China had "generated a new set of adverse shocks". As for the UK, the OECD predicted zero growth in 2023, the worst forecast for any of the 38 OECD members.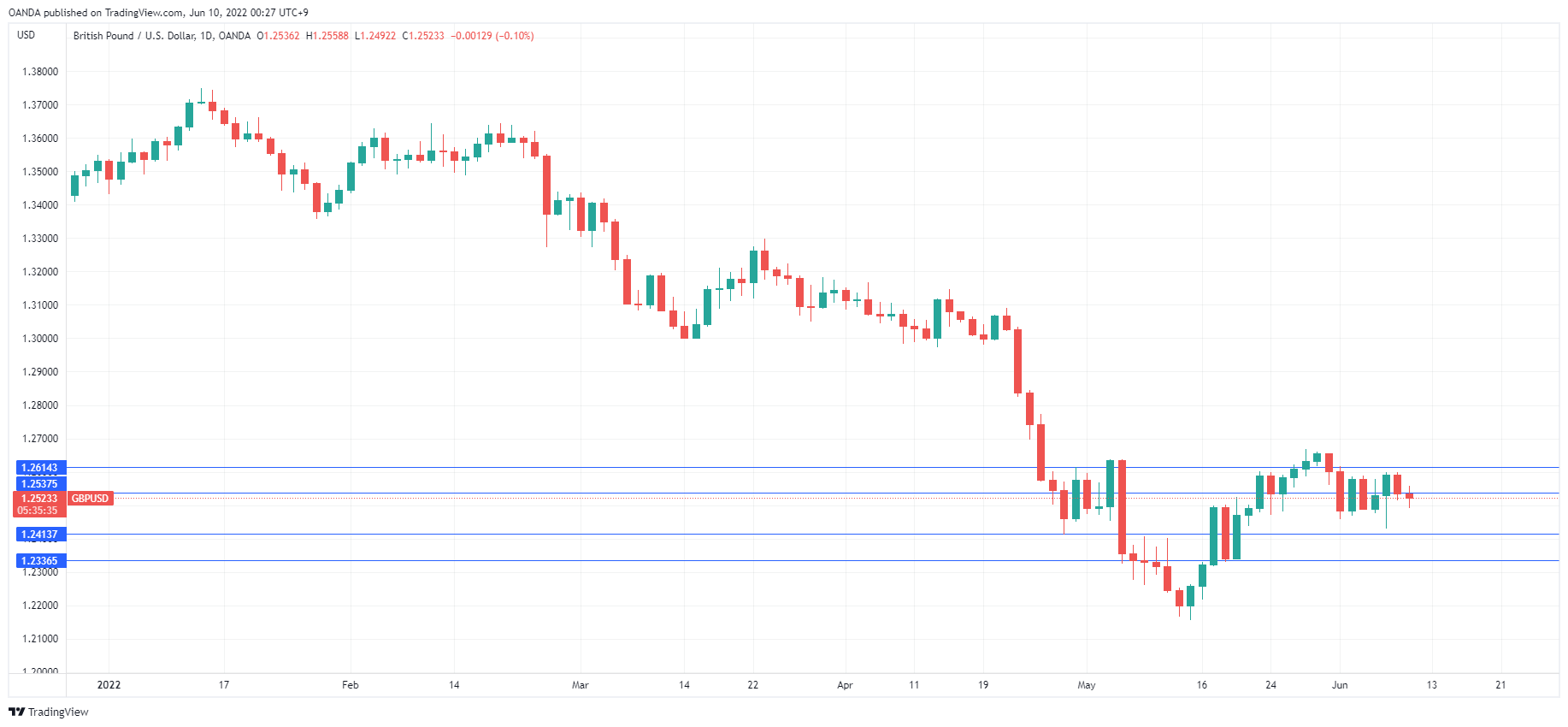 GBP/USD Technical
GBP/USD is testing resistance at 1.2537. Above, there is resistance at 1.2614
There is support at 1.2413 and 1.2336
Original Post


Originally Published Here -Source link