is up for a sixth straight day. In the North American session, the British pound is trading at 1.1272, up 0.94%.
It was quite the ride for the last week, as it traded in a 500-point range and touched a record low of 1.0359. The pound clawed its way back and ended up gaining 2.9% on the week. The unusually sharp volatility has extended into this week with the pound posting strong gains.
Kwarteng Abolishes Tax Cuts
Mini-budgets are usually tame affairs, but not this time. Chancellor Kwasi Kwarteng's tax-cut package for high earners was an unmitigated disaster, which caused turmoil in the financial markets, sent the pound reeling and forced the Bank of England to step in with an emergency bond bailout. The tax cuts were hastily withdrawn today, even though Prime Minister Liz Truss said on Sunday that she was committed to the plan. Clearly, the pressure was too much, and Kwarteng had to make a humiliating U-turn. The pound has risen sharply today as a result.
Speaking of U-turns, the Federal Reserve may make a U-turn in rate policy by the end of the year, depending on the strength of the economy and which way inflation is headed. The data can be conflicting, which was the case last Friday. The Fed's preferred inflation indicator, the , rose 4.9% in August, up from 4.7% in July and above the consensus of 4.7%. At the same time, the showed that inflation expectations for 5-10 years ticked lower to 2.8%, down from 2.7%. In the meantime, the Fed's hawkish stance has fuelled the upswing, and with the Fed expected to deliver at least one more oversize rate before the end of the year, the outlook for the U.S. dollar appears bright in the short-term.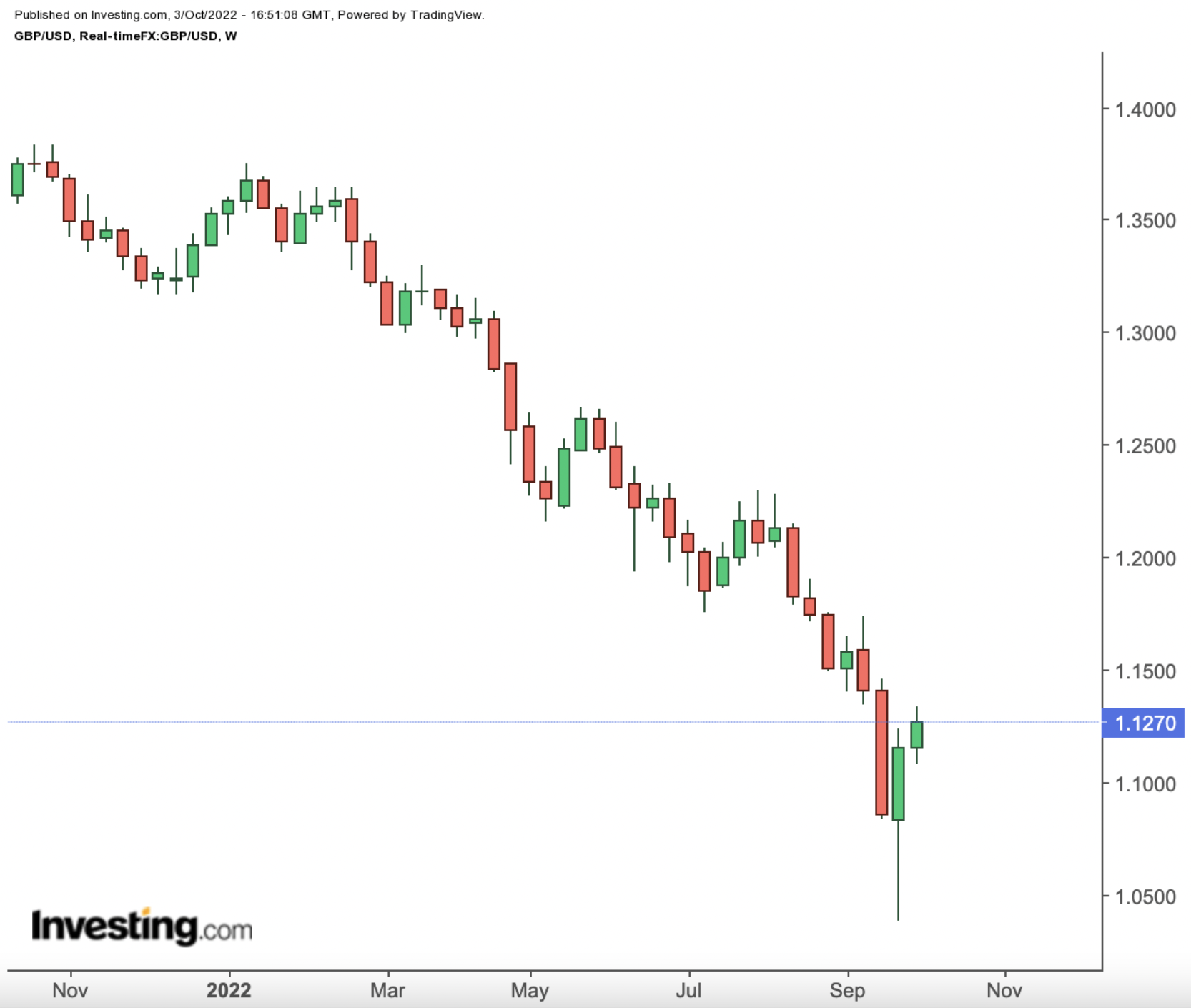 Source: Investing.com
GBP/USD Technical
GBP/USD has support at 1.1144 and 1.1052
There is resistance at 1.1265 and 1.1384
This article is for general information purposes only. It is not investment advice or a solution to buy or sell securities. Opinions are the authors; not necessarily that of OANDA Corporation or any of its affiliates, subsidiaries, officers or directors. Leveraged trading is high risk and not suitable for all. You could lose all of your deposited funds.


Originally Published Here -Source link