remains weak; the asset is consolidating around 1.0400, which is very close to the 2-year lows at 1.0348 reached last Friday.

Market players are doing their best to escape any risks relating to geopolitical tensions and the security of the energy supply. Because of geopolitical escalations, gas transfer parameters to the European Union dropped by one third.
It's not so critical as the season for gas withdrawal is almost over—there is no hurry for the EU countries to compress it into underground storage. However, if geopolitical tensions continue, gas deliveries to Europe may drop. This will eventually slow down the Euro Area , which is very bad for the euro.

One more factor that puts pressure on the European currency is that the ECB is far behind the US Fed when it comes to the monetary policy tightening. It's no secret to anybody—not good for the euro either.

In the H4 chart, after breaking 1.0700 and reaching the short-term target at 1.0472, EUR/USD completed the correction towards 1.0616.
At time of writing, it is forming another descending wave with the target at 1.0220. The market may start a new correctional structure to reach 1.0700 as the day continues.
From a technical stand point, this scenario is confirmed by the MACD Oscillator, as its signal line is moving below 0 and may continue falling to update the lows.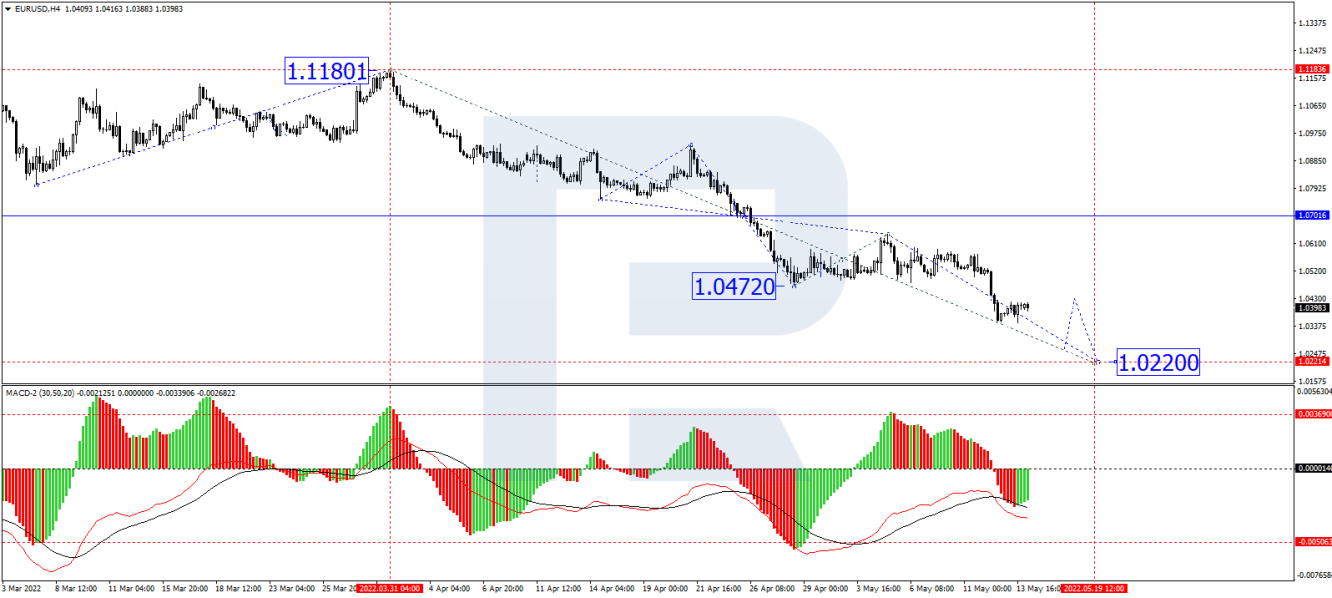 EUR/USD forecast
As we can see in the H1 chart, after completing the descending wave at 1.0430 and then forming a new consolidation range around this level, EUR/USD has broken it to the downside.
It is still falling with the short-term target at 1.0266 which may be corrected by the market to test 1.0400 from below and then resume trading downwards to reach 1.0220.
Technically, this idea is confirmed by the Stochastic Oscillator which after reaching 50 and forming a consolidation range around it, has its signal line breaking the range to the downside which may continue towards 20.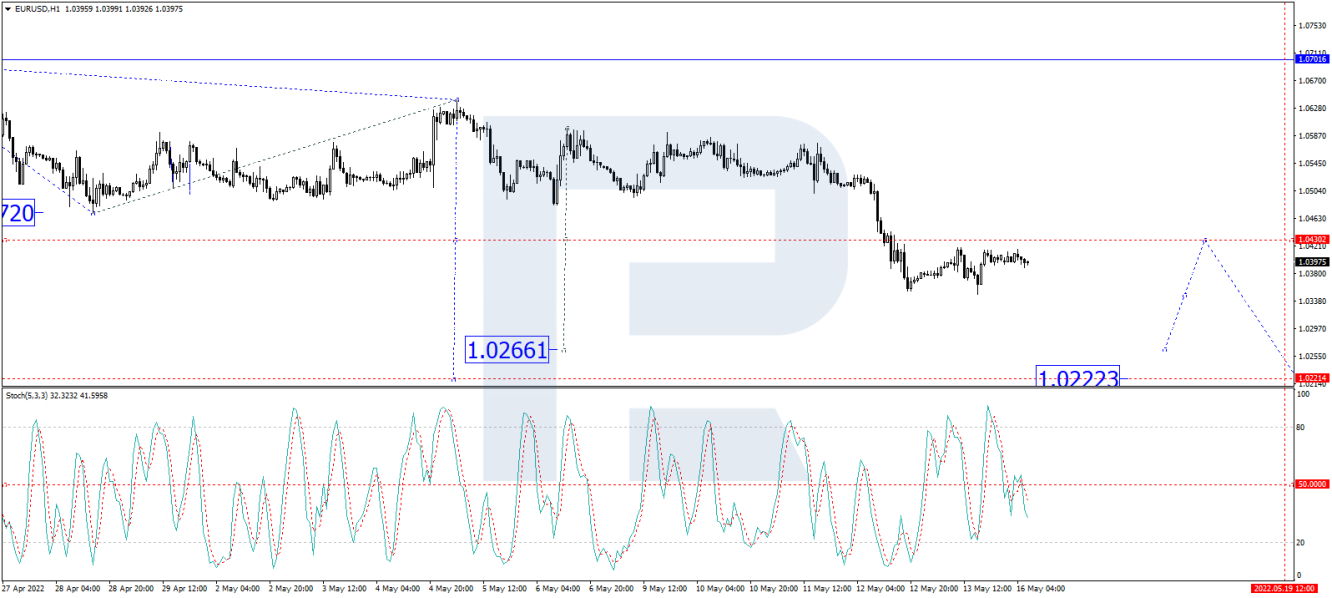 EUR/USD forecast
Disclaimer
Any forecasts contained herein are based on the author's particular opinion. This analysis may not be treated as trading advice. RoboForex bears no responsibility for trading results based on trading recommendations and reviews contained herein.
Published at Mon, 16 May 2022 11:21:00 +0000-EUR/USD Remains Near Lows