Looking at the chart, we can see it trading in the 1.076 range on the May 31, followed by a retraction to the 1.068 range on Jun. 1, rebounding temporarily to the 1.072 range but ultimately extending its fall on Jun. 2, basing around to the1.065 range after finding support at the 1.062 level.
On Friday, Jun. 3, we saw the rebound and the reclaiming of the 1.076 level. Early in today's session, we saw the fall to the 1.072 range, where it was last found trading having the closest support level at the 1.07 range and overhead resistance at the 1.078 level.
Today, we can expect a move towards the 1.076 range, possibly moving higher, closing in the 1.078 overhead resistance level. If, however, it doesn't manage to hold on to the current level, then a move towards and below the 1.07 closest support level can be expected.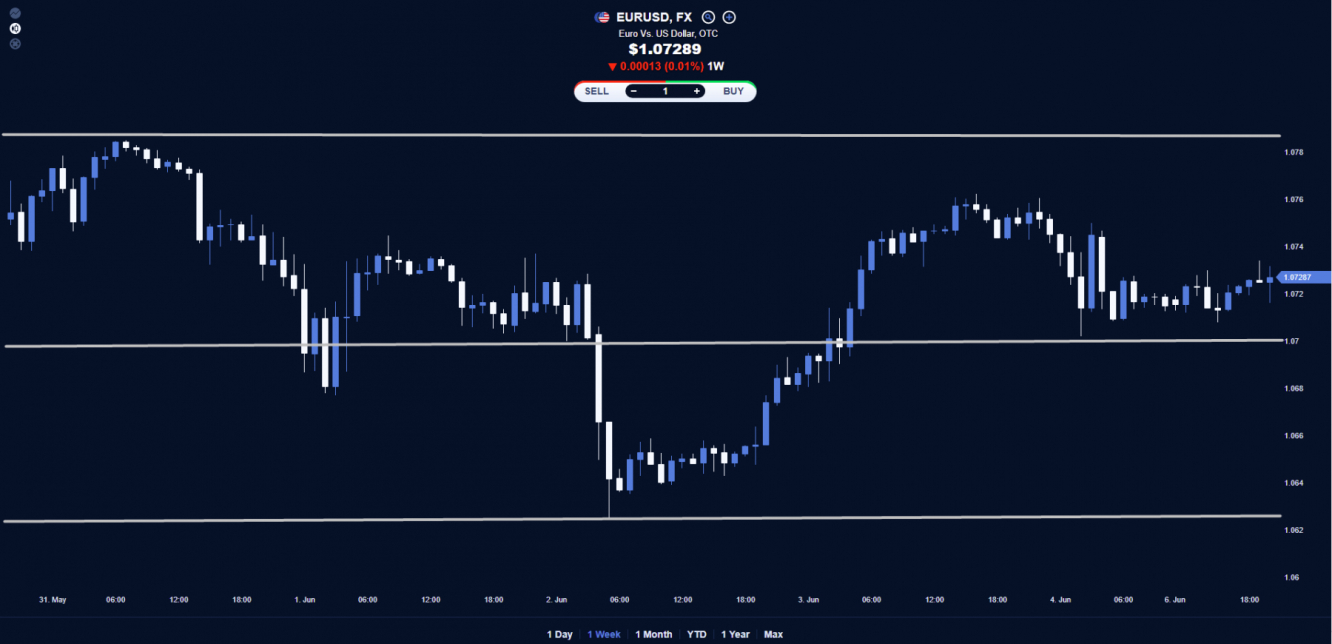 Originally Published Here -Source link