has reversed directions today and is in negative territory. In the North European session, GBP/USD is trading at 1.1274, down 0.34%.
Pound jumps on tax cut U-turn
The pound continues to show strong volatility and jumped 2% on Thursday. The sharp swings over the past few weeks were triggered by Chancellor Kwarteng's mini-budget in late September. Typically tame affairs, the mini-budget contained sweeping tax cuts to stimulate economic growth.
Perhaps a solid idea in normal times, but with soaring , high interest rates, and the specter of a recession, the markets savaged the plan. Even the IMF gave the plan a thumbs-down. The pound plunged to a 37-year low after the tax cuts were announced, and the Bank of England had to intervene due to a near-crash in the UK bond market. The new Truss government has had to make a humiliating about-face, and reports on Thursday that the government would abolish the planned tax cuts sent the pound sharply higher.
The BoE was forced to step in with an emergency gilt-buying program, which is expected to end today. There is some concern that the bond market could show further volatility, in which case the BoE will have to intervene again. The government's clumsy attempt to slash taxes could cost Prime Minister Truss and Chancellor Kwarteng their jobs. The new Truss government's political uncertainty and instability will only add to the pound's problems.
The US wraps up the week with the September report. This will reflect how consumer spending is holding up, given red-hot inflation and high interest rates. Headline retail sales are expected to nudge lower to 0.2% MoM (0.3% prior), while core retail sales are projected to come in at -0.1% (-0.3% prior).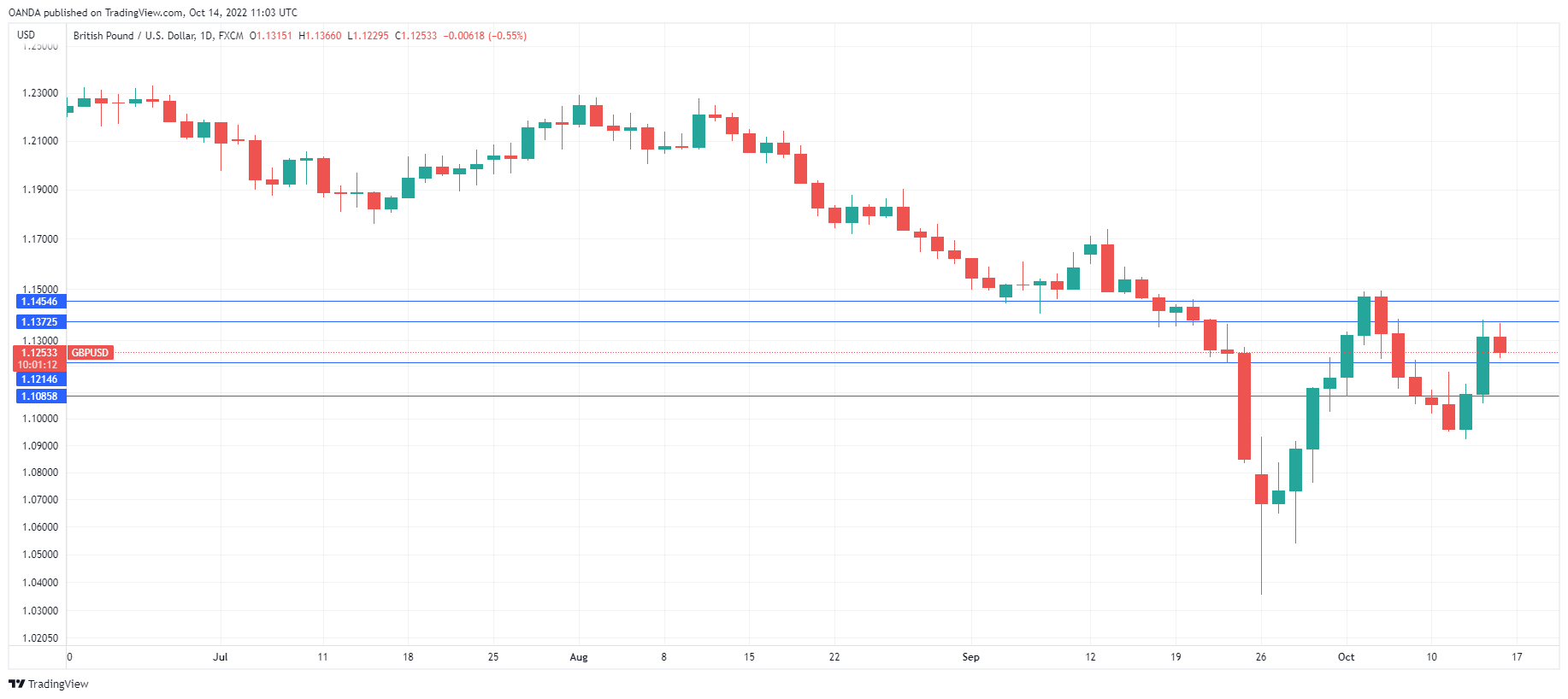 GBP/USD Technical
GBP/USD faces resistance at 1.1373 and 1.1455
There is support at 1.1214 and 1.1085
Original Post


Originally Published Here -Source link